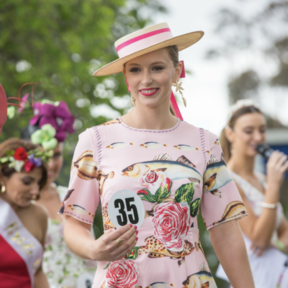 Hello! :)
My name is Allie. I am 27 years old and I am from Geelong, Victoria.
I have been practising millinery since I started entering FOTF competitions in 2011. I have been hooked ever since! After 8 years of competing and exclusively making millinery for myself, I have decided to hang up the heels and follow my passion in Millinery design. I am excited to finally share my designs with everyone!
I have learned my skills from some of the best milliners in Australia such as Rebecca Share, Lynette Lim, Louise MacDonald and Paris Kyne. I have also completed an Advanced Diploma of Fashion Design and Technology which included a unit in Millinery taught by Rebecca Share.
If you have any enquires regarding my millinery please don't hesitate to contact me.
No followed people