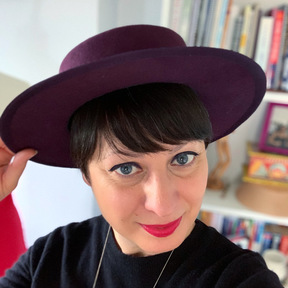 Hello, I'm Roberta and I am a milliner based in London.
My Italian family has a long tradition in tailoring and fashion design going back to the 1920's, however I came across millinery only more recently in 2015 when I attended a workshop with award-winning milliner Katherine Elizabeth. I was instantly hooked! I continue to study on my own and occasionally with talented milliners such as Joanne Edwards and Maor Bazar.
With my hats I hope to bring a smile to my customers and make their days happier. I always try to include an element of fun in my designs, something to make you feel a bit cheeky! Some of my previous clients include burlesque performers, race-goers and fashion bloggers.
No followed people