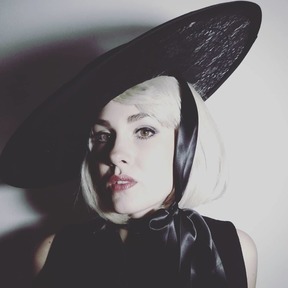 Clarice is the person behind Sweet'n'Twisted.
Born in Italy, she grew up on the rolling hills of Tuscany and moved to London to study fashion. There she started her label, hand making her pieces from her studio.
Her work is characterised by exuberance, impeccable details and the combination of different materials and techniques, mixing traditional millinery methods with a flair for the dramatic, to create daring results.
Get in touch to have a piece bespoke to match your dream!
No followed people