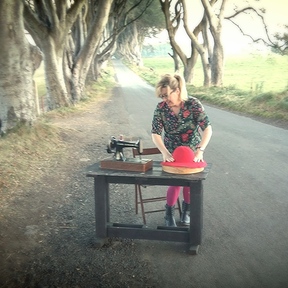 I am originally from Melbourne, but moved to the UK in the late 80's. My background is fashion and design but I got into millinery approximately 7 years ago and haven't looked back. I am self taught and also an award winning milliner, entering competitions from 2016. My studio based just out side of Ballymoney near the famous GOT Kings Road, or as I know it – The Dark Hedges.
My creations are quirky and eclectic and are inspired by my surrounding countryside, colourful plant life and seaside.
My collection of headpieces are all original designs made from a variety of materials ranging from leathers to lace. I enjoy experimenting and having fun with a variety materials
My clients range from Mother of the Bride/Groom, Brides, wedding guests and race goes for ladies day events.
If you have any questions, please contact me. You can also find more of my work at www.facebook.com/feemctoalmillinery or www.instagram.com/FeeMcToalMillinery
No followed people