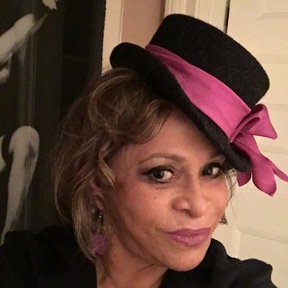 I am a graduate of LSU in Baton Rouge, Louisiana, USA with a degree in Fine Arts, painting and drawing. About a decade ago I decided to give my creative hand, mind and sewing skills the challenge of making hats. This is a wonderful adventure that has taken me so much farther than my original plans.
My creative juices emerge when I walk into my studio. I've amassed a very impressive inventory of hat blocks, trims, buttons and other necessary Millinery supplies. Instead of painting on paper or canvas, I am now using straw, wool, feathers and many kinds of buttons, trims and findings. Be assured that the hat that you purchase is made with excellent millinery skills, love and creativity.
We wear our hats for warmth, for beauty and for whimsy ... have fun choosing yours!
Be safe during this horrific pandemic ... and remember, You're never fully dressed without a hat!
June Gumbel
No followed people