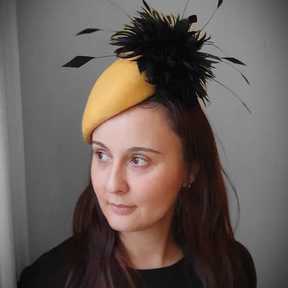 InnaWalkerHeadpieces creates beautifully elegant, contemporary and easy-to-wear hats and fascinators that are perfect choice for weddings, christenings, horse racing events and special occasions. All our pieces are handmade quality and we use high quality materials that create flawless finish and striking designs. We can always alter our designs and colours to fit your outfit.
We also have a wide range of headbands and bridal hair accessories.
Please visit www.innawalker.co.uk for my designs and information.
We ship anyway in the world.
Website: www.innawalker.co.uk
Instagram Page: https://instagram.com/innawalkerheadpieces?r=nametag
Facebook Page: https://www.facebook.com/innawalkerheadpieces/
No followed people