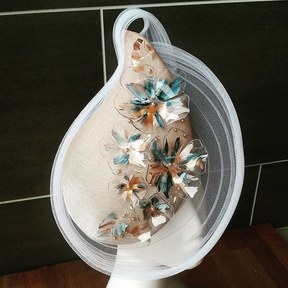 Training:
- Many online Hat Academy workshops with tutors auch as Rebecca Share, Ian Bennett, Carole Maher and Brett Morley
- Studied fine arts at TAFE
- Studied the arts as part of university degree
Years of Experience:
I started millinery in 2013.
Style:
I love unique shapes and textures that are influenced by fine arts aesthetics. Many of my pieces involve hand-painted and hand-dyed elements to make them blend with outfits seamlessly.
No followed people