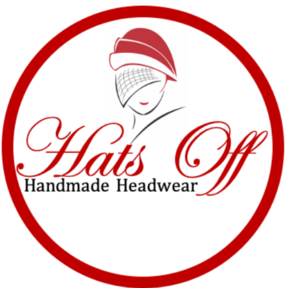 Kathryn Campbell is the heart, mind and hands behind Hats Off Handmade Headwear, located in Melbourne, Australia. Having started her millinery journey while living in Singapore a decade ago, Kathryn relocated back to Australia in 2019, working to re-establish an online presence, and opening up a substantial retail premises and studio in April 2021, in Camberwell.
With an emphasis on style, colour and design detail, Kathryn uses an extensive range of materials and incorporates traditional and modern millinery techniques to lovingly create one-of-a-kind, feminine, ready-to-wear pieces to suit a multitude of styles, occasions and seasons, including racewear, Mother Of The Bride and custom and bespoke pieces.
Kathryn also makes a wide range of everyday summer straw and winter felted hats, including Fedoras, Trilbys and wide brims, as well as fabric and knitted hats. Hats are made in a range of sizes.
Make Hats Off Handmade Headwear your stop when looking for your next piece of Millinery. Order online, or come in and enjoy the comfortable and colourful surrounds of the retail premises, to try on pieces and bring your hat dreams to life, at an affordable price.
"A hat is not just a hat. A hat is a reflection of a woman's soul". Lily Dache
No followed people