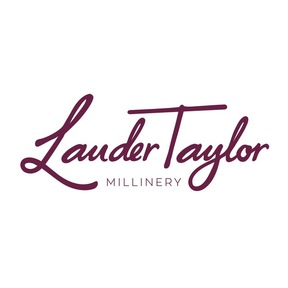 Chantelle of Lauder Taylor Millinery is a Melbourne based milliner. Her work has been seen on international runways, published in international fashion magazines and most recently graced the covers of Vigore USA and PUMP USA in collaborations with photographers Belinda Matheson and Emmie Guy respectively.
Back home in Australia, Chantelle's millinery has been worn by several Australian models including Sarah Czarnuch, Phoebe Phillips & Emily Simms as well as fashion bloggers Le Blonde Fox and Tammy of W by White Wolf, as well as several social identities, professional dancers, Sky Racing TV hosts and many of the races going public. A remarkable achievement for a milliner who has only been on the scene for a handful of years.
Chantelle has been trained by several of the top milliners in the UK and Australia. It is this professional and traditional training, coupled with a love of fashion and colour that allows Chantelle to create a stunning collection every spring. Chantelle has a true passion for millinery and a bold, creative and empowering aesthetic.
As well as creating fashion millinery, Chantelle loves to create abstract headwear for editorial photo shoots and recently displayed a series of these abstract pieces in an exhibition titled Still Human at The Brunswick Street Gallery, Fitzroy.
Chantelle's brand Lauder Taylor Millinery can be found on her website, Facebook and Instagram pages.
www.facebook.com/LauderTaylorMillinery
No followed people