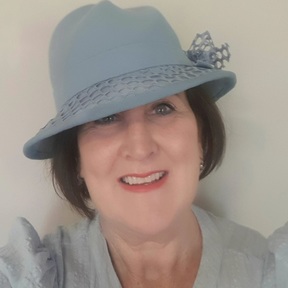 Hi. I am Mary and I am the owner/operator of Mary McCann Millinery.
I live and work in Wagga Wagga, NSW, AUSTRALIA.
I design and create customised hats and headwear for racing events, and all occasions.
I look forward to working with you to create a quality peice as per your desired needs.
I studied millinery at Ultimo Tafe, the Design Centre at Enmore and Sydney Community College.
I maintain skills and interest in current millinery and fashion trends by undertaking related courses.
You can find me on Facebook
and Instagram on @marymccannmillinery
My millinery accolades include:
☆ Award of a Highly Commended at the 2022 Hawkesbury Show.
☆ Champion exhibition entry in the Riverina groups crafts and cookery event.
☆ Best hat at the 2022 Esk races.
● Student Member of Millinery Australia
● Member of the Riverina Millinery Association.
I hope you are as happy with your headpiece as I am when creating custom millinery.
No followed people