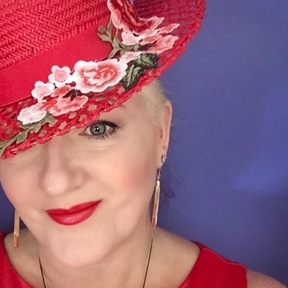 Over many years Melissa-Gaye Designs has developed artistically progressing through varying art and fashion genres.
I first started producing my one off pieces of wearable art back in 1988.
I am now passionate about creating individual hand craft millinery - hats & headpieces.
Are you looking of the perfect hat to match you race wear to optimize you chances in Fashions on the Field. I have a large selection of one off ready to wear pieces are available for immediate dispatch or I can offer a custom made to order service for the client whom wants an exclusive design to match and compliment their outfit.
No followed people