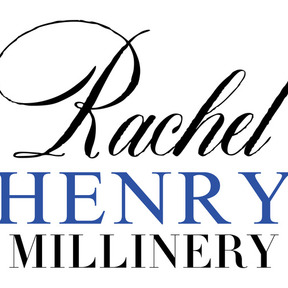 Rachel Henry is an award-winning milliner based in Melbourne, Australia. She describes her work as feminine with clean lines and fluid shapes. Rachel started her Millinery label Rachel Henry Millinery in 2017 and has seen a steady growth in her following ever since.
Rachel believes hats are the ultimate accessory to fulfill a woman's desire for self-expression through fashion. A hat demands to be seen simply by being worn. Like buying fabulous shoes can be addictive, collecting hats can be equally addictive. A good hat however, will always trump a pair of shoes in the ability to effortlessly draw attention and amplify a woman's style and personality.
For Rachel the nostalgia of this centuries old art is lovingly retained and perfectly blended with modern design. The cultural practice of hat making, where time and work is involved in creating a piece from the best quality, most luxurious materials, is now almost "counter-culture". In a world where everything is instant and expendable, Rachel loves to be able to work in a profession where deep consideration of every little detail is rewarded.
List of Achievements –
• 2021. 3rd place Winner -The Millinery Association of Australia's Design Awards. AUS.
• 2021- Top 10 Finalist - The Global Eco Artisan Awards in collaboration with AGAATI California. USA
• 2020- Winner - The Millinery Association of Australia's Design Awards. AUS.
• 2019- Top 10 finalist- The millinery association of Australia's Design Awards. AUS
• 2018- 1st Runner up- Hat talk Millinery Competition, Industry Publication.UK
• 2018- Winner -Hat talk Bridal Design Competitions. Industry publications.UK
• 2017- Top 12 finalist- Melbourne International Millinery Competition. AUS
• 201 7- Top 10 finalist- The Millinery Association of Australia's Design Awards. AUS
No followed people