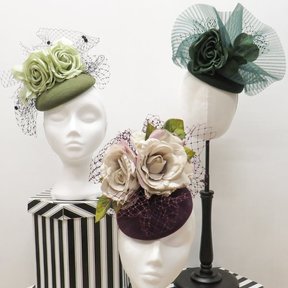 SB Millinery is a small but growing millinery brand based just outside of the Lake District in the North of England, providing high quality headpieces.
After completing a degree in Design in 2012, Samantha began making pieces for friends and family, where the brand was established not long after.
The brands desire is to make each one of its clients feel stylish and elegant whilst wearing their headwear.
SB Millinery's headwear has been worn all over from Buckingham Palace to Royal Ascot, had many write ups at racing events and showcased along side many of the worlds top designers at London Hat Week
No followed people