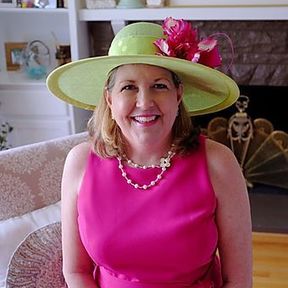 Her work has been featured on the cover of Today's Woman magazine as well as their special Derby issue, The Voice Tribune, and Tatler magazine in London. Her work can be found at Von Maur Department Store and The Brown Hotel. Both in Louisville, Kentucky.
Laura is married to C.D. Moser, her partner in crime for 34 years, and they have 3 sons. Through their careers in the Airline industry they have lived in many places across the U.S. as well as the Countries of the Turks and Caicos and Sint Maarten. They love to travel and do so as often as possible.
Laura gets inspiration through travel, her southern roots, and Mother Natures amazing color palettes. As a matter of fact, the shade of blue in her Simply Laura logo was taken from her favorite beach in the Turks and Caicos, (half moon bay) where there are too many shades of blue to count.
We sincerely hope that her designs will bring you much joy and a smile to your face, as much as she loves creating them for you.
No followed people