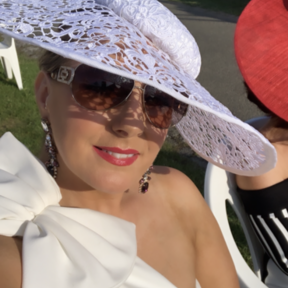 Having a big interest in fashion, art and textiles from an early age I began my Millinery journey in 2017 after becoming really interested in all things hat related.
I studied the art of Millinery and trained intensively with many talented Irish, english and Australian milliners and have been a member of hat academy for the past two years.
My style is a mixture of old and modern with a classical feel. I enjoy working with leather and feathers a lot and you will find them in quiet a few of my designs.
I am based in Ireland and you will often find me At a race meet anywhere around the country with my racing girls.
Thank you for taking the time to check out my hats
Tracy x
No followed people