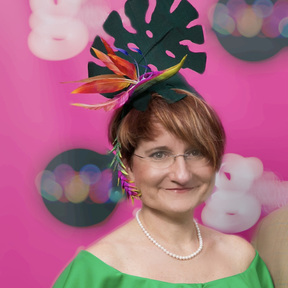 The nickname "warped mind" came from my master milliner teacher – Jan Wutkowski – as she was observing one of my creations in progress, she stated ' you have really warped mind'
It illustrates my ability to perceive hats in the world that surrounds us and transforming all inspirations into funky twists in my designs. Each of my creations has movement. I'm happy when I create hats, and I hope this joyfulness comes through in my designs.
I've been making hats for 11 years now and enjoying every bit of it.
No followed people