Our lovely customer Liliana found the perfect hat to match her lilac lace pencil dress, opting for a contrasting blue leather crown with floral details in lilac and deeper purple hues. Liliana was also lucky enough to walk away with her very first sash!! Read more about Liliana's experience below.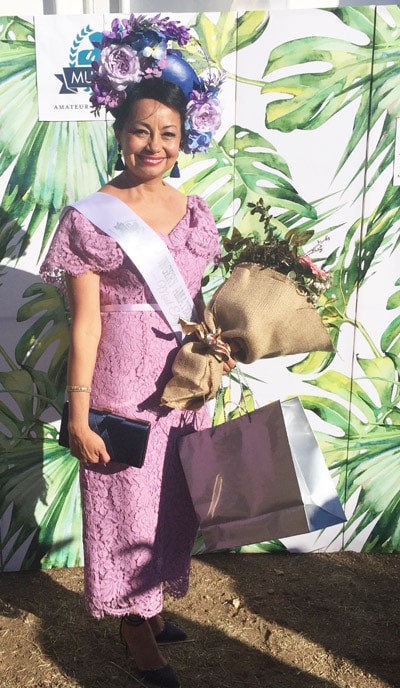 What event did you attend and how was your day?
The race meeting I attended was Mungery Picnic Races which was a two and a half hour drive from home. It was the beginning of spring and it was a sunny, dusty day in the outback. It was a fantastic day meeting very friendly people from the community and new FOTF friends. 
Tell us about your outfit details: outfit, millinery, shoes, bag, accessories, etc. 
My outfit was a lilac lace dress that I purchased from the millinery and race wear Facebook group. The shoes were from The Iconic, the bag was from By Collete and I wore a Miss Louise leather and flower crown/halo millinery piece which I rented from Millinery Market owned by Kim W.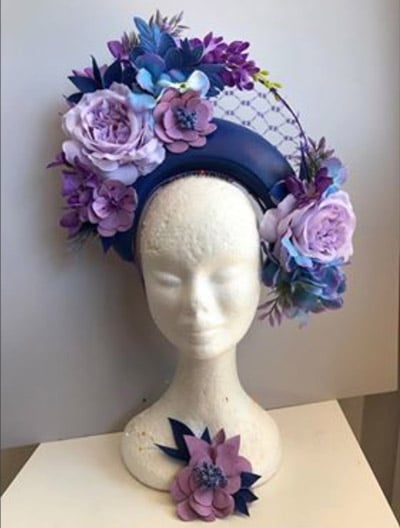 What made you choose this headpiece?
I chose this headpiece because it had the lilac color of my dress but it also had blue features which I thought was a perfect combination. It was a headpiece which was easy to wear.
Did you start with the outfit or millinery?
I bought the dress first and then I found the millinery, which matched perfectly!
Was this your first time hiring a headpiece?
This piece wasn't the first that I rented from Millinery Market, it was my third but this one was special because I received my first Sash with this headpiece and it's all about the sash!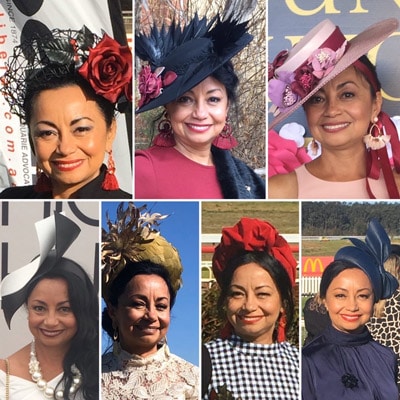 How did you come across Millinery Market?
I came across Millinery Market through Facebook media.
Did you enjoy your overall experience with Millinery Market? Would you recommend us to other women?
My experience with Millinery Market has been very easy and reliable. I received my pieces all in time with a couple of these arriving days in advance.
I would definitely recommend Millinery Market to other women competing in racing fashion. It is very convenient; wear it and then send it back.
Leave a Comment...