Our Milliner feature this week is on Cessiah Alice, a milliner from Hobart. She is now officially a full time milliner with a new huge home studio being built!! … and she needs it with the amount of incredible hats she turns out each week!
Cessiah's style can be described as vintage with a modern twist. She loves flowers, they are seen in many of her creations and loves the elegance of a simple, well crafted headpiece.
Cessiah has been a member of Millinery Market since 2017, you can find a wide variety of her stunning one of a kind hats for sale. Below Cessiah shares with us some of her favourite milliner moments and experiences.
First experience with Millinery (what got you into hat making)?
My very first experience would have been about ten years ago making small headpieces for my Mum, Victoria Henderson, to sell in her shop, Ruby & Leo. In 2012 I completed my Certificate II in Millinery at the Gordon Institute of TAFE with Mum. The course was one day a week for a year and it was taught by the talented Rebecca Share.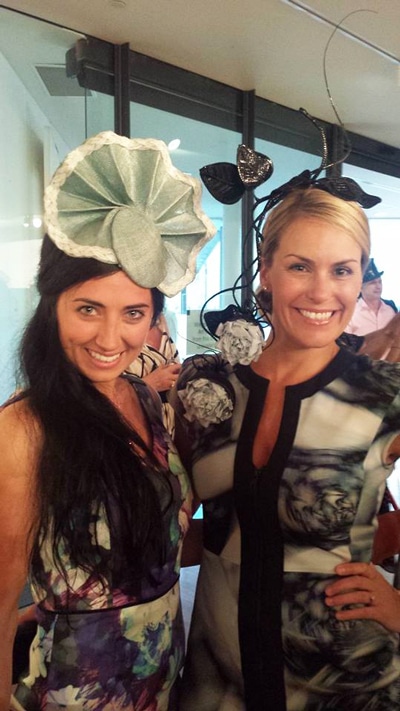 To begin with I wasn't sure that millinery was going to be for me, but about half way through the course it just clicked and I fell in love with it! In 2015 I got married and moved to Hobart and that's when I officially established Cessiah Alice Millinery. I am now a full-time milliner!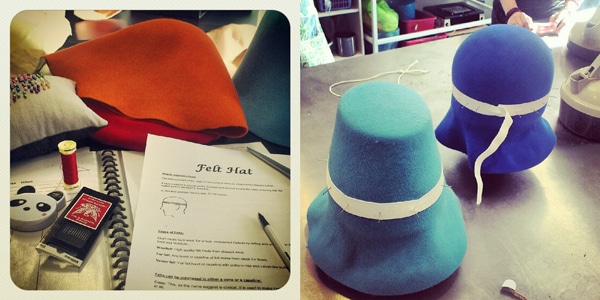 Favourite hat you've ever made?
It would have to be the custom crown I made for Ellie Sheridan for Myer Fashions on the Field last year. Not only was this piece fun to make, but Ellie was the finalist for Tasmania! It was so cool seeing my creation on stage alongside the other amazing finalists on Oaks Day. Definitely one of my biggest achievements to date. I loved the colours, flowers, shape and overall look of this headpiece, especially when paired with Ellie's fabulous outfit!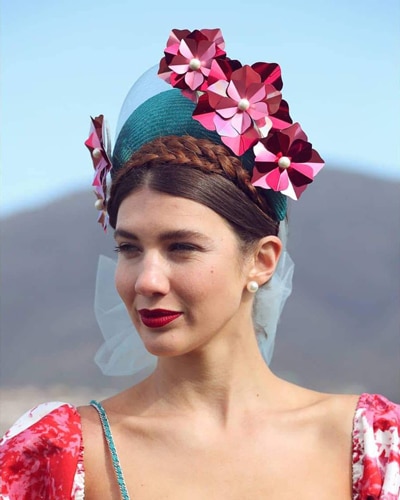 The hat that took you the longest to make?
There was a hat I made during my studies at TAFE that was a very unique shape and had a ribbon which was hand sewn around all the intricate nooks and crannies of it. I felt like I was never going to finish it! And probably took me longer as I was still learning and had hardly used a needle and thread prior to this! It was also one of my first pieces of millinery that I sold!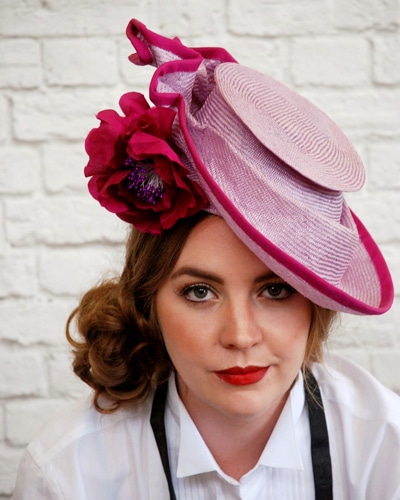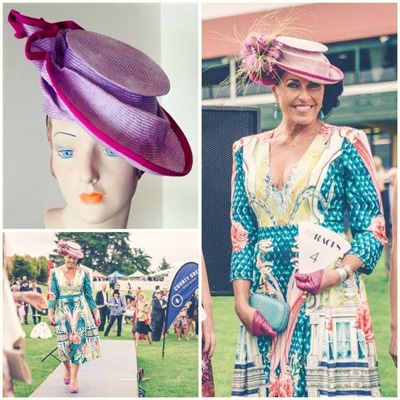 Favourite Milliner Moment?
Ohh…I have a few! Ellie in Myer Fashions on the Field was a big one for me. But another huge moment in my millinery journey was when Milano Imai purchased one of my pieces! I was actually on my way to work when she messaged me to ask if there would be any chance of receiving it in Queensland the next day. I managed to get someone to cover me for the afternoon at work so I could go home and package and post it and luckily it made it to her in time! It was so special to see Milano wearing my piece so beautifully with one of her many fabulous outfits!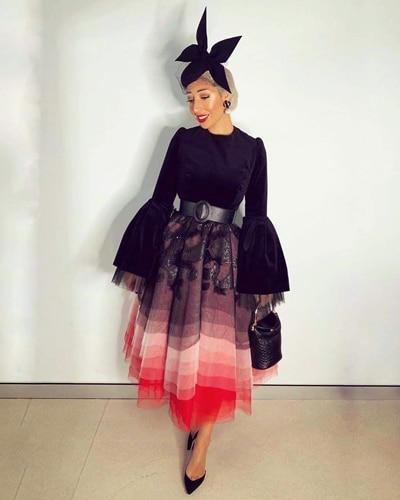 Favourite material to work with / signature style?
My signature style I would call "vintage with a modern edge". I love working with vintage straws – you just can't get them that same incredible quality anymore.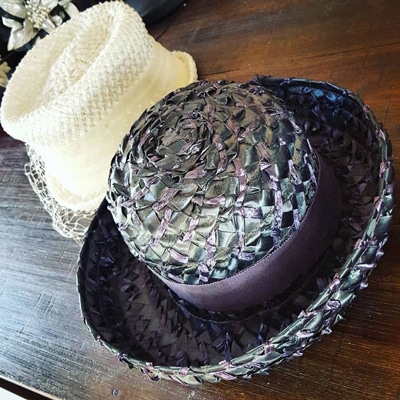 When I find a beautiful vintage straw hat in an op shop I get so excited and always text Mum straight away! I have a couple which will be made into new pieces for my SS20 Collection. I'm excited to give them a new life!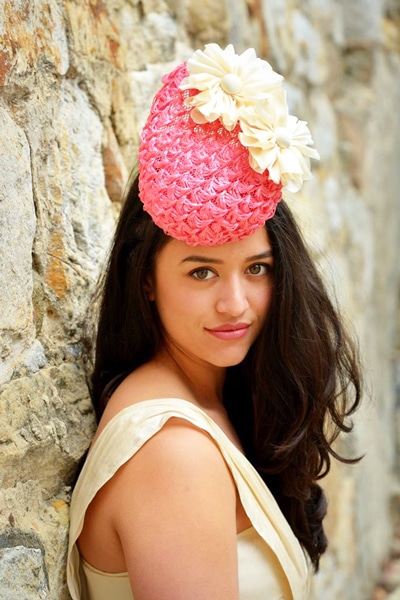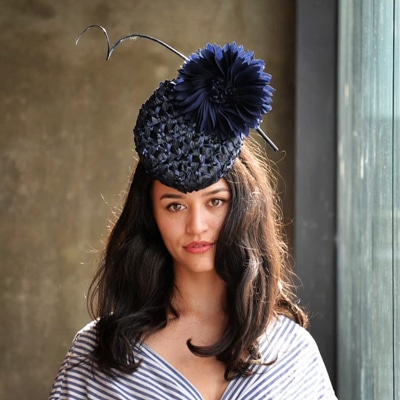 Visit Cessiah Alice Millinery profile page to see all of the beautiful hats that she has availabe for sale.
Leave a Comment...