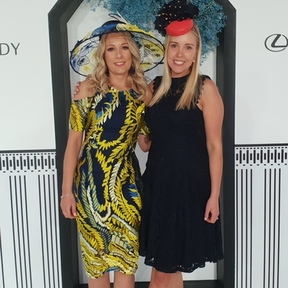 The designer, originally from New Zealand, Kimberley 'Rose' has over 10 years experience in Fashion Design, and has a true passion for Millinery.
Using her creative flair is what she does best, always striving to create the most beautiful and unique handmade pieces.
Divine Millinery is based in Melbourne, Victoria. Recognized as one of the worlds top fashion, entertainment and racing capitals & host of many great world class racing and carnival events throughout the year (Melbourne Cup being the most notable). The Spring Racing Carnival is the biggest series of race days in Melbourne held annually throughout September-November.
If you have any questions regarding any of the pieces listed on the millinery market or if you wish to enquire about a custom design please contact us directly: contact@divinemillinery.com
See you at the races!
Reuben & Rose xx
No followed people